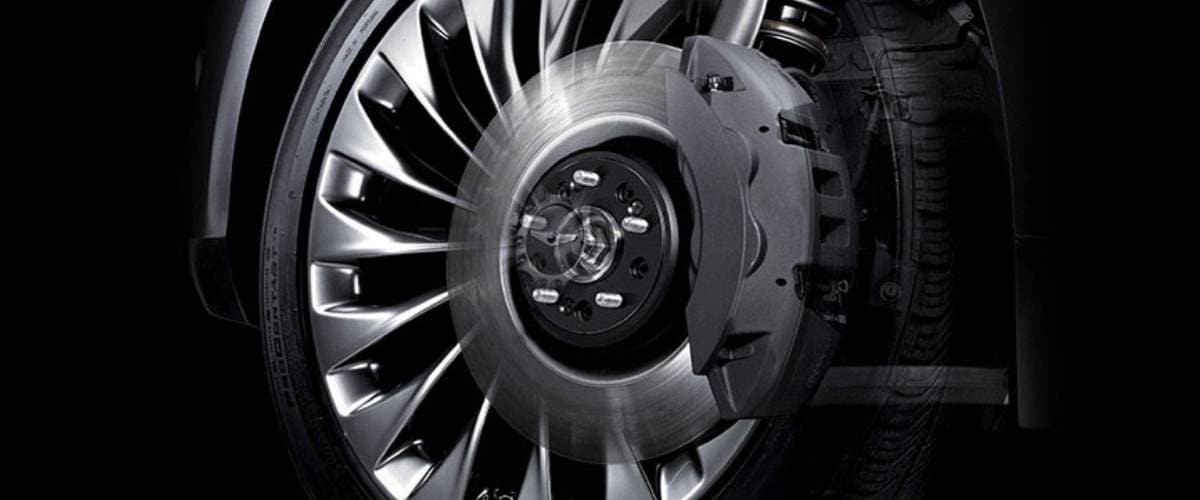 Tend to All Your Genesis Tire Needs in West Islip
The tires on your Genesis vehicle are the only parts that touch the road, which makes them some of your car's most crucial safety features. That's why it's so important to make sure that your tires are in great shape, and that you use the best type of tires for your specific Genesis model. Luckily, the language of Genesis tires is one that we know well, so our team can help you with everything from shopping for a new set of tires to providing expert tire service at our Genesis service center in West Islip.
Does Your Genesis Vehicle Need New Tires?
Having a good set of tires on your Genesis is critical if you want to enjoy a smoother, safer drive around Dix Hills and Babylon, NY. So, how can you tell when it's time to invest in replacement tires? There are a few signs to watch out for that can indicate a need to start shopping for new tires, so we recommend keeping a close eye out for the following:
Tire Tread Wear:

If your tires are too worn down, this can hurt your car's ability to gain traction and make it more difficult to stop. To avoid safety hazards caused by worn tires, check your tire tread periodically to see how much you have left. If you can see tire wear bars or your tires fail the penny test, it's time for new tires.

Damage:

Inspect your tires from time to time to see if your tires have any signs of damage like bulging, scalloping, or excessive wear. Damaged tires likely need to be replaced. If you're not sure if you need new tires, we'll be happy to take a look.

Age:

Even tires that don't get much use degrade over time. Most tires aren't meant to last more than six years, and driving on old tires can be a major safety risk.
 
Genesis Tire Services
Here at our Genesis service center serving Brentwood, NY, our dedicated team of Genesis technicians can provide your car with the expert tire service it needs to keep performing at its best. Whether your car needs tire balancing, flat tire service, or a tire rotation, we can help you make the most of your tire investment and prolong the lifespan of your tires.
Here are a few of the top tire services that you can depend on the team at Genesis of South Shore to take care of for you:
Tire Rotation: Regular tire rotations help you tires last longer by helping all four tires wear evenly. Even tread wear leads to improved performance, better fuel efficiency, a smoother ride, and a variety of other perks.
Wheel Alignment: If you notice that your car pulls to the left or right or that your tires bear unusual wear patterns, it could be a sign of poor wheel alignment. We can restore your wheel alignment to factory specifications to help you enjoy better handling and longer-lived tires.
Tire Pressure Monitoring System: If your TPMS light is on, your tires need attention to make sure that they have the proper amount of pressure. Overinflated or underinflated tires can wear down faster, so it's important to check your tire pressure periodically. Our team will be happy to ensure that your tires are inflated properly and that your TPMS is working as it should.
These are only a few of the high-quality tire services that we offer here at our Genesis service center near Lindenhurst, NY, so please feel free to contact us if your vehicle's tires need attention. We're eager to help you get the most out of your investment and help you have a safer, smoother driving experience around the Bayshore, NY area.
Schedule service at our easy-to-reach Genesis dealership near Deer Park, NY today!