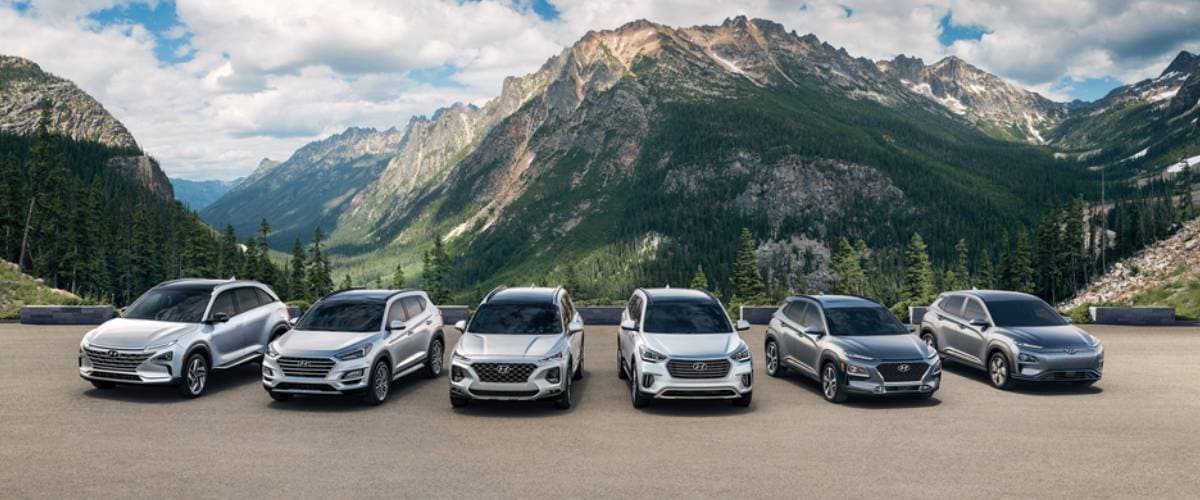 Advantages of Buying a Genesis
What Comes When you Buy a Genesis?
You might have heard about Genesis by now, especially if you follow American football. Shoppers near West Islip, NY, can find a new Genesis conveniently located here at Genesis of the South Shore. While you might have some familiarity with our new luxury cars, many of our customers will also tell you about the benefits of ownership. Other brands might offer warranty coverage, but the Genesis brand goes a step further, welcoming you into the Genesis Ownership Club, with all of its benefits. Let us take a look at what comes when you buy a new Genesis from Genesis of the South Shore. Customers can find our dealership located on Sunrise Highway in West Islip, NY, and less than 10 minutes outside of Babylon.
Complimentary Scheduled Maintenance
What comes with complimentary scheduled maintenance?
Everything from oil changes to tire rotations and filter replacements. For the first 36 months or 36,000 miles (whichever occurs first) of ownership, you get to enjoy routine service for free. You schedule an appointment online or over the phone from your home in Dix Hills. Complimentary maintenance helps us give your car the basic needs it deserves and can help you stay on top of important service needs, which might occur done the road.
When does my car require more service than just oil changes?
The most crucial maintenance intervals for your Genesis occur at 30,000 miles, 60,000 miles, and 90,000 miles, also referred to as 30/60/90K service. If your 30,000-mile maintenance comes covered under complimentary scheduled maintenance, as is the case with most owners, we will give your car a host of services now so you can save money for the future installments. Covered repairs under 30,000 miles include fluid checking, safety tests, brake inspections, and alignment balancing, in addition to a routine oil change.
Complimentary Service Valet
What is a service valet?
Just like the valet at your local country club in Brentwood, who takes your car and parks it for you, a service valet of ours will take your car and bring it in for service. When you schedule your complimentary maintenance, you can request a service valet to ensure your schedule remains uninterrupted.
Where can I request this valet?
Within a reasonable distance to our dealership, but you can choose a location, and our service team will let you know if it does not fall within our parameters. If you need a loaner car, we can leave you one when we pick up your car; this way, you still have transportation for your daily endeavors.
Contact Us
* Indicates a required field
How long can I enjoy a service valet?
The complimentary service valet lasts as long as the complimentary scheduled maintenance package: for the first 36 months/36,000 miles of ownership, whichever occurs first.
24/7 Enhanced Roadside Assistance
What is covered in roadside assistance?
We can help with just about any need, if and when you require emergency assistance on the highways outside Der Park. Immediate needs such as gas delivery, tire replacement, lockout service, and battery jumpstarts come covered in complimentary roadside assistance. If our technicians cannot fix the particular issue with your new Genesis on-site, we can provide you with a tow back to our dealership near Lindenhurst for repairs. If said repairs require overnight service, we will either provide you with reliable transportation or compensate you for travel expenses.
How long does this roadside assistance last?
Genesis roadside assistance comes covered for the duration of our five-year new vehicle warranty, standard with all new Genesis sedans.
Check Out a New Genesis Today!
Genesis cars provide a unique driving experience of their own, and each comes backed by enriching ownership experienced designed to save you money and provide you with dependable service. Enjoy the Genesis Ownership Advantage when you test drives a new Genesis and start financing or leasing one with Genesis of the South Shore. Visit us today at 193 Sunrise Highway in West Islip, located just 10 minutes outside of Bay Shore.
We hope to see you soon!